Regular price
$0.00 USD
Sale price
$25.00 USD
Unit price
per
Sale
Sold out
Wireless BT 5.0 Stretchable Game Controller For Mobile Phone Android IOS Gamepad Joystick Retractable Gamepad for PS4 Switch PC
Description of application:
1. With ergonomic design and comfortable touch feels.
2. With stretch and shrink function, it can stretch and store mobile phones with lengths between 135-173mm.
3. Via Blue/tooth 5.0 EDR/BLE connection, the controller can connect to mobile phones and other game consoles ,such as PS4, Switch ,PC, etc.
4. Supports the ShootingPlus V3 app, which can be downloaded through various mobile application markets.
5. Support Android and Hongmeng HID standard mode and can play all kinds of games that support HID standard mode.
6. Support systems above Android 6.0 ( ShootingPlus V3 Android mode).
7. Support multiple touches of IOS 10.1 to 13.3.1 systems (shootingplus V3 IOS mode); Support single touch for IOS 13.4 and above systems.
8. Support MFI games for systems above lOS 13.0. MFI games can be downloaded from ShanWan MFi app.
9. PS3/ PS4/ switch game console is supported to play games with Blue/tooth connection, but there is no gyroscope function.
10. Support Blue/tooth connection of windows 10 system laptop and play X-Input games.
11. Support USB wired and can play PC PS3 switch games.
12. The key is equipped with cool LED backlight.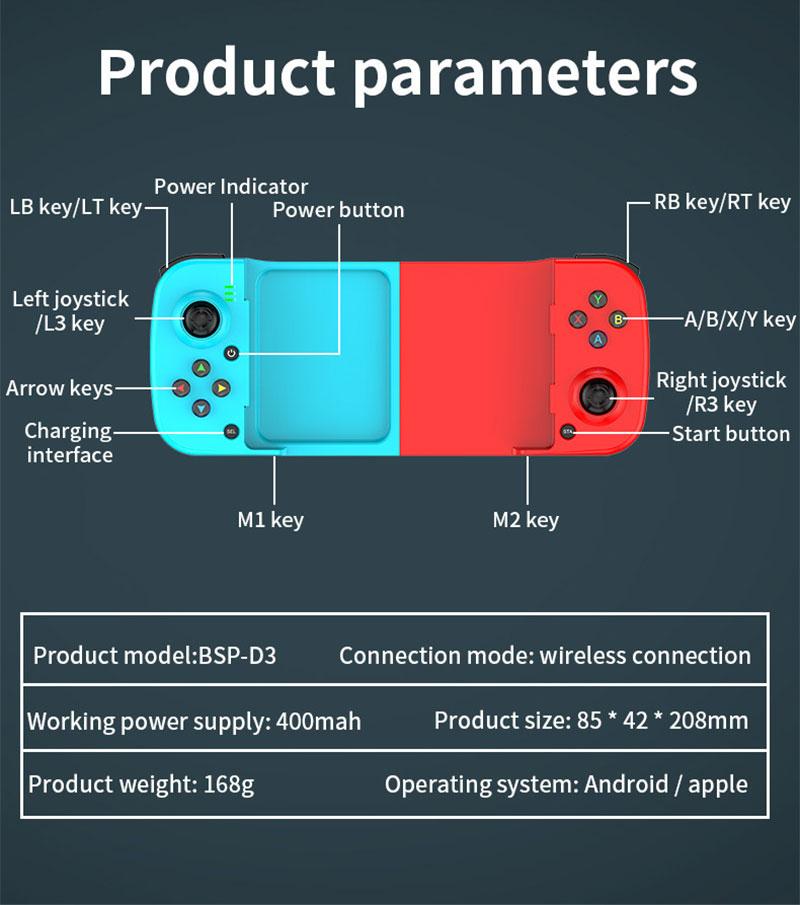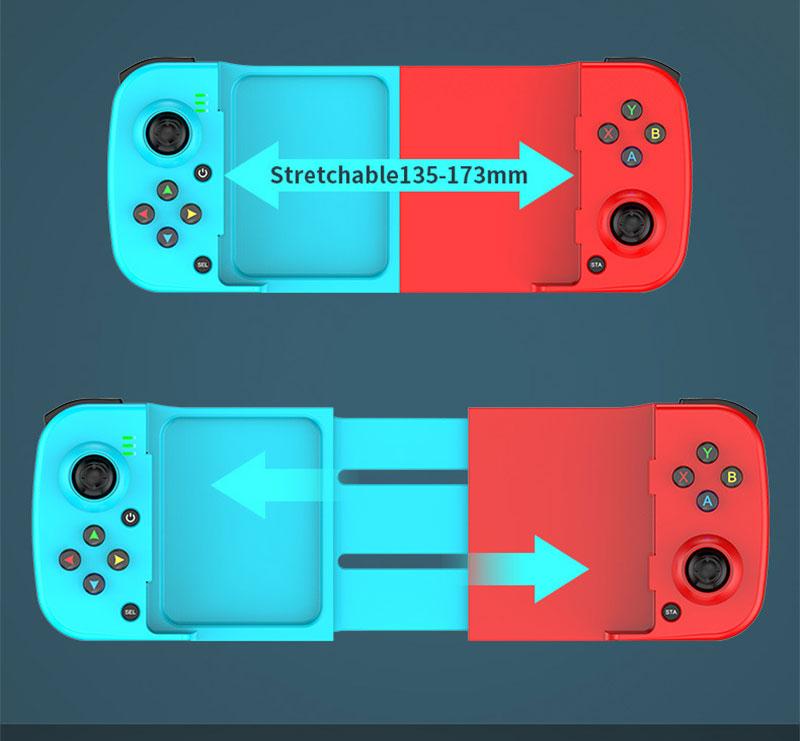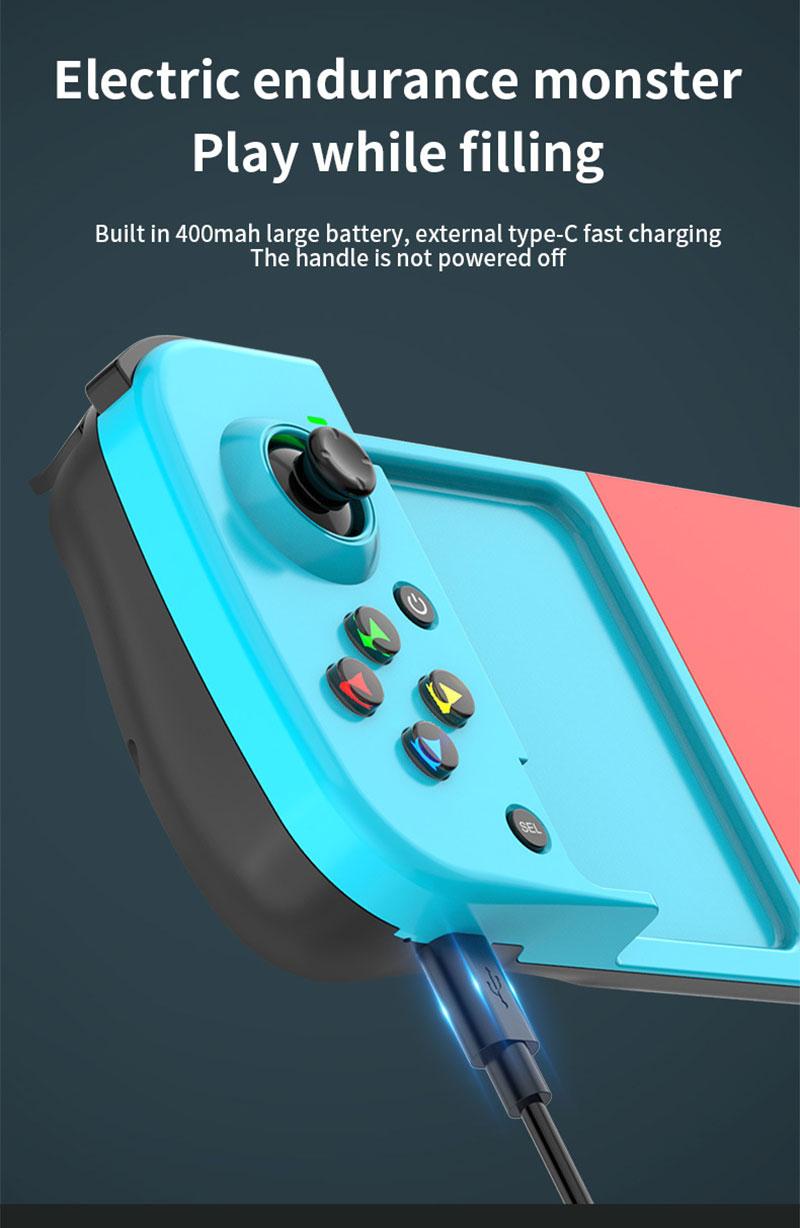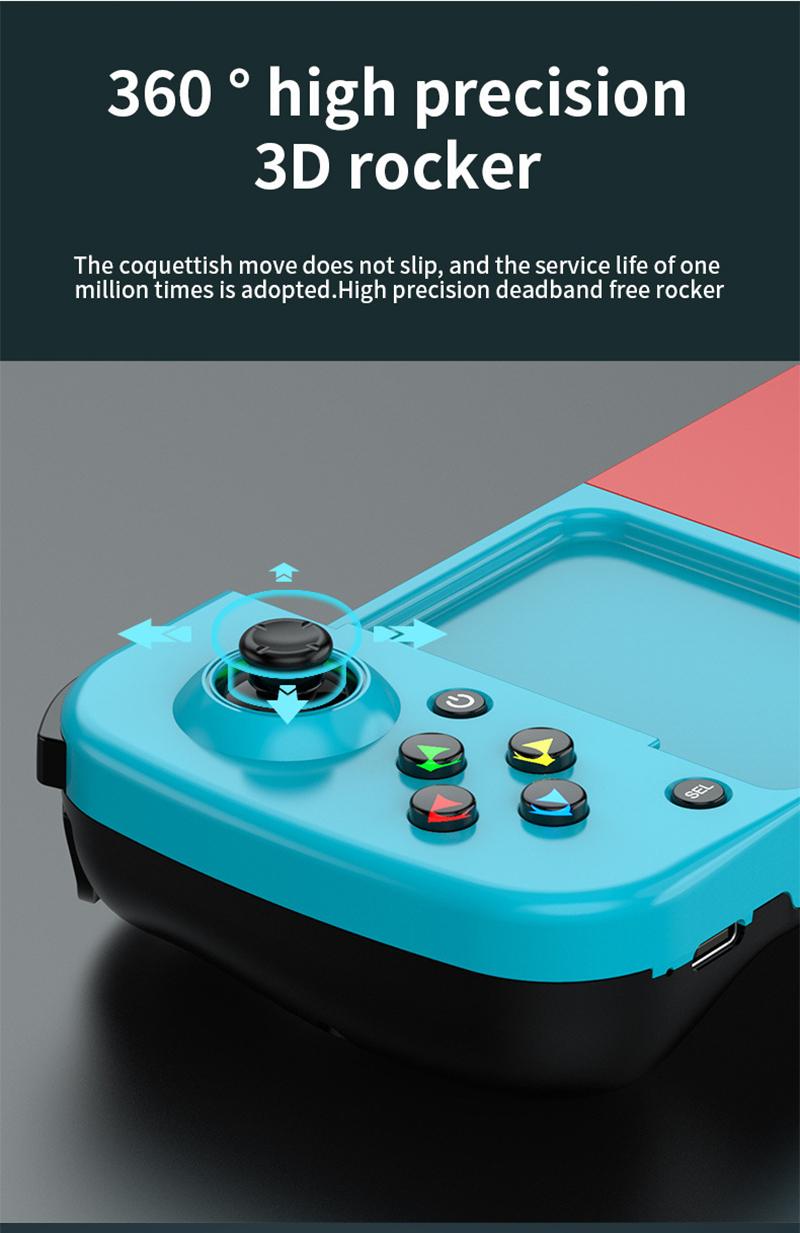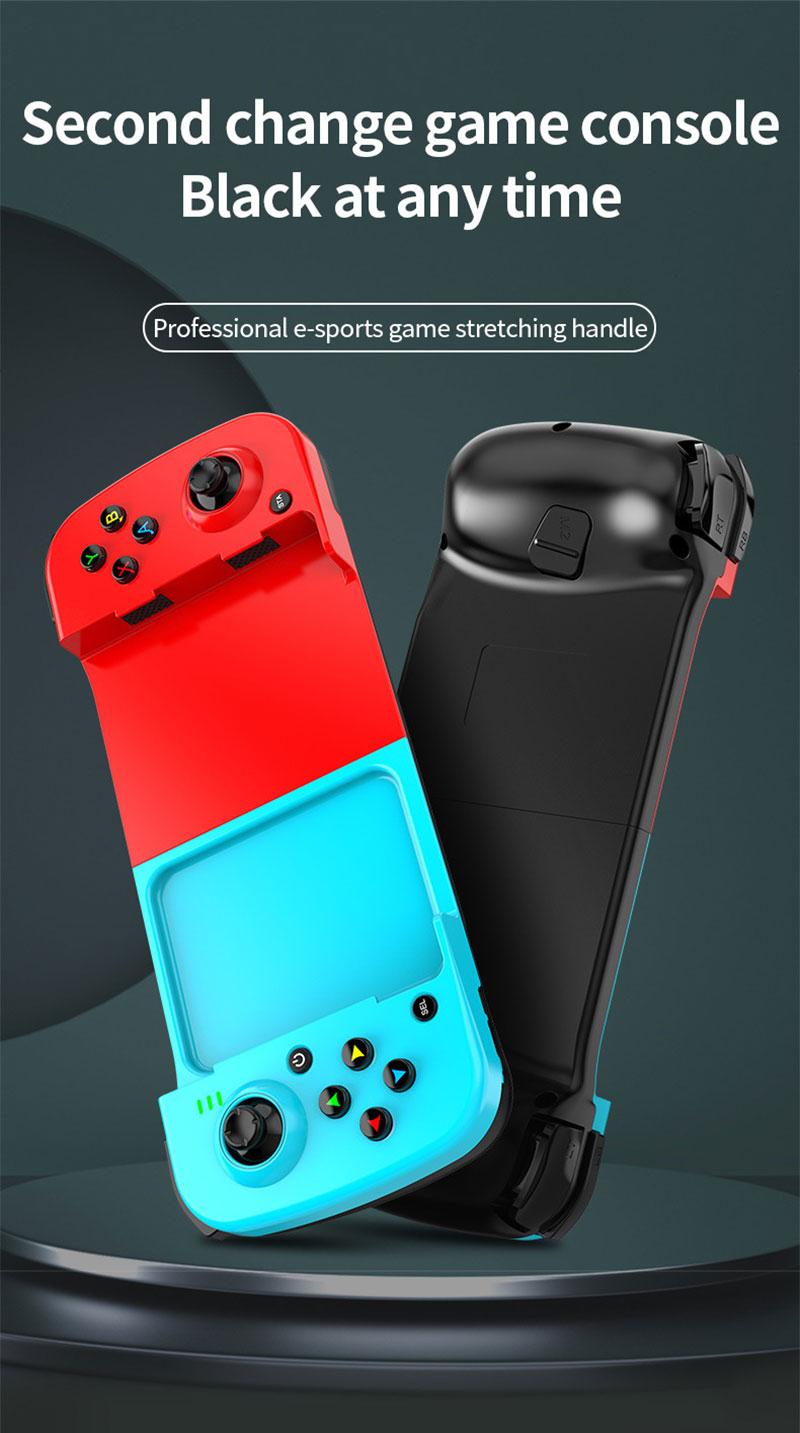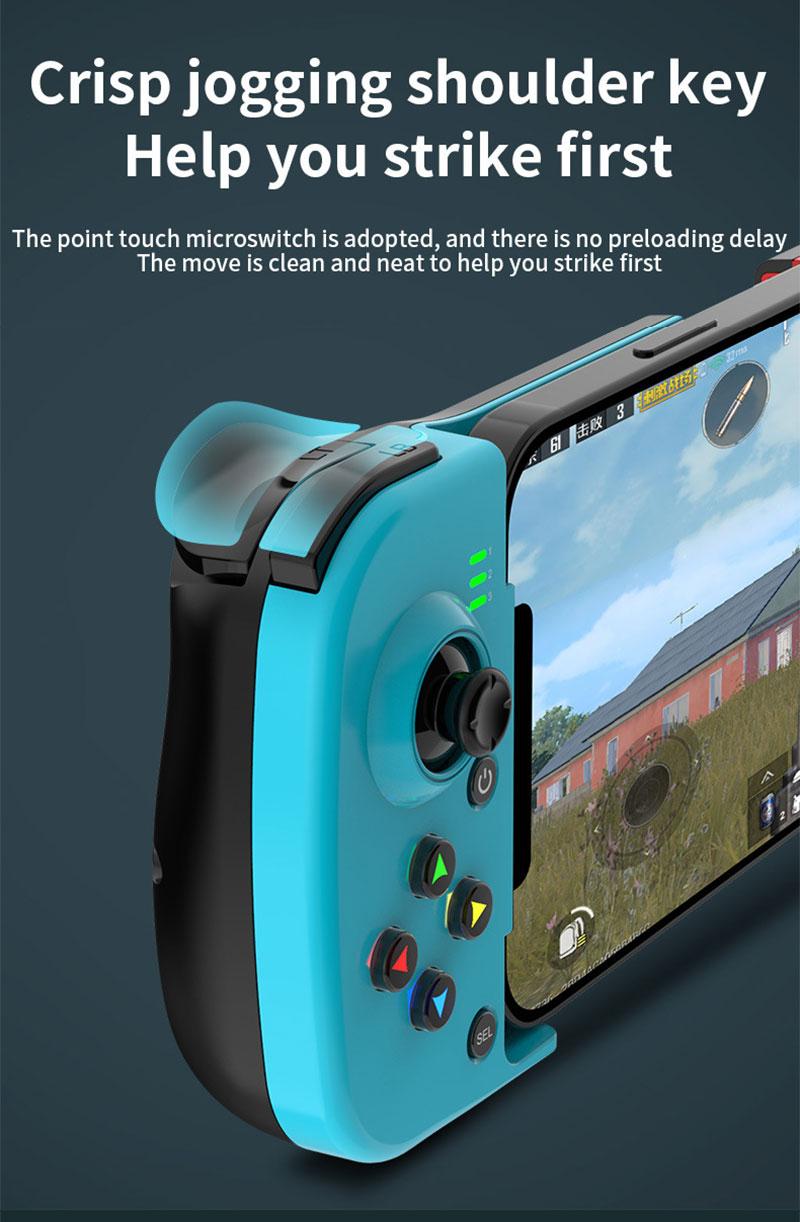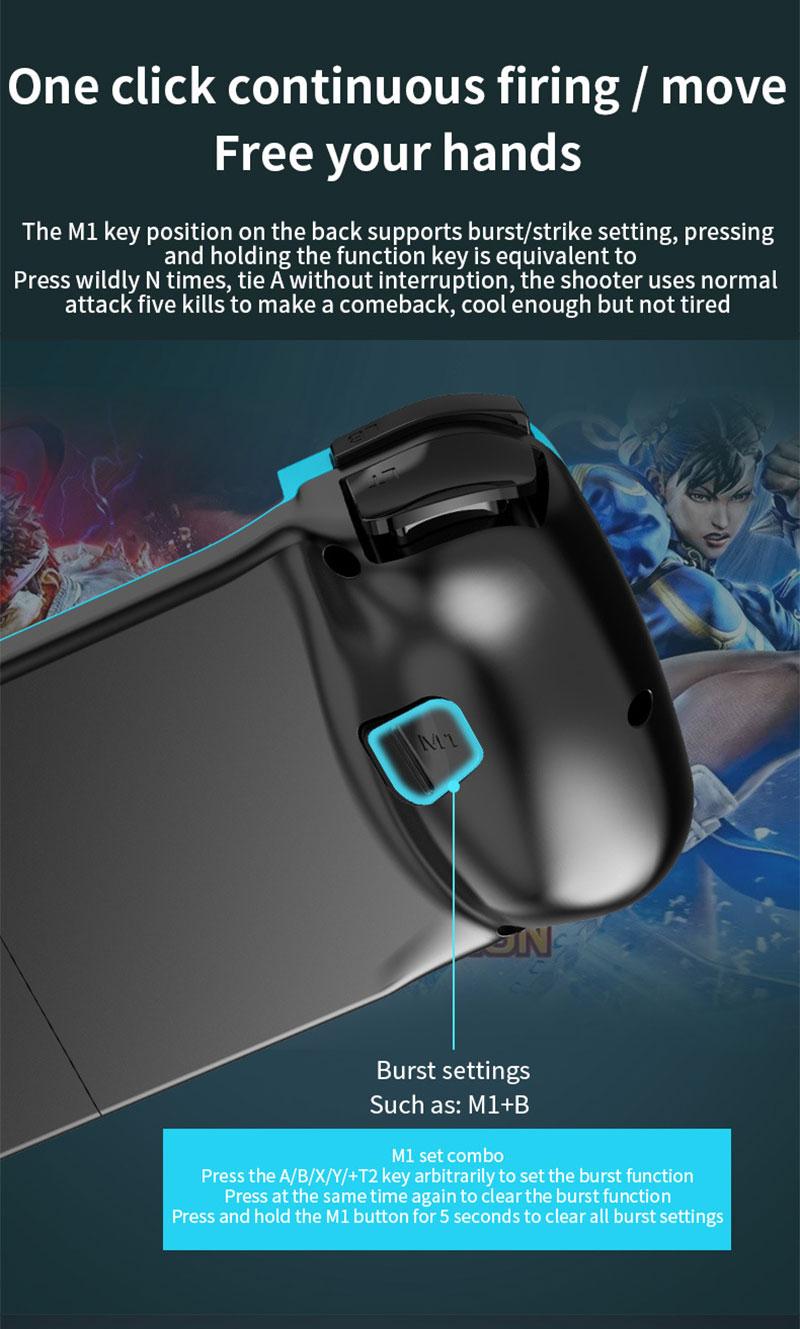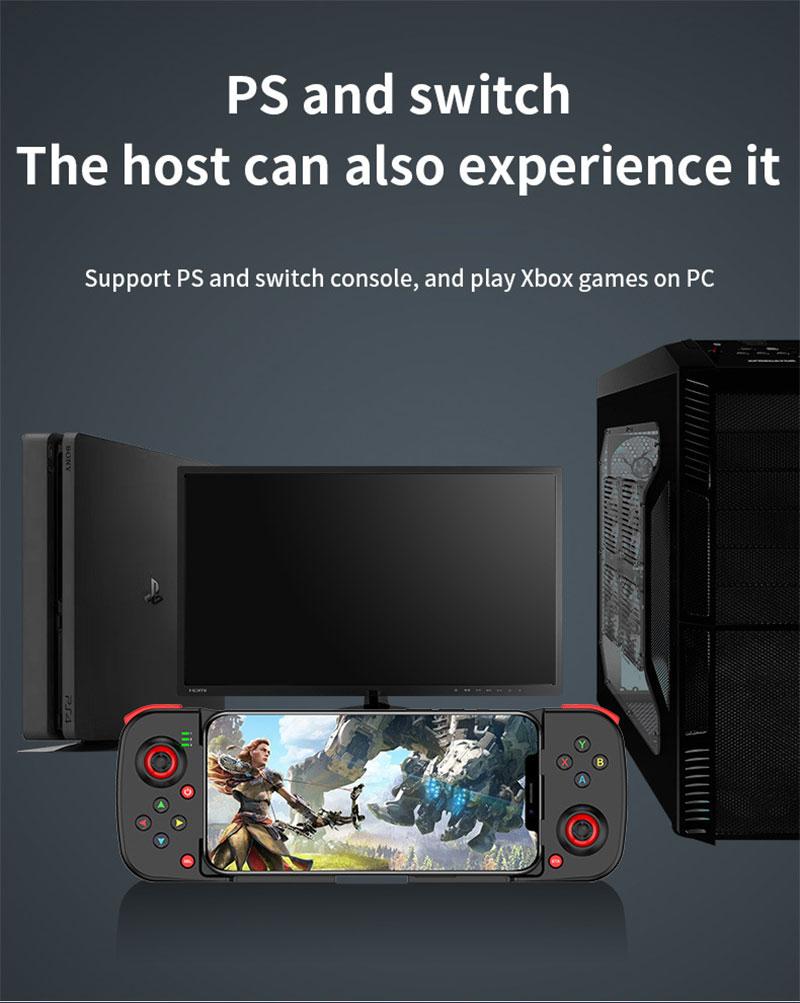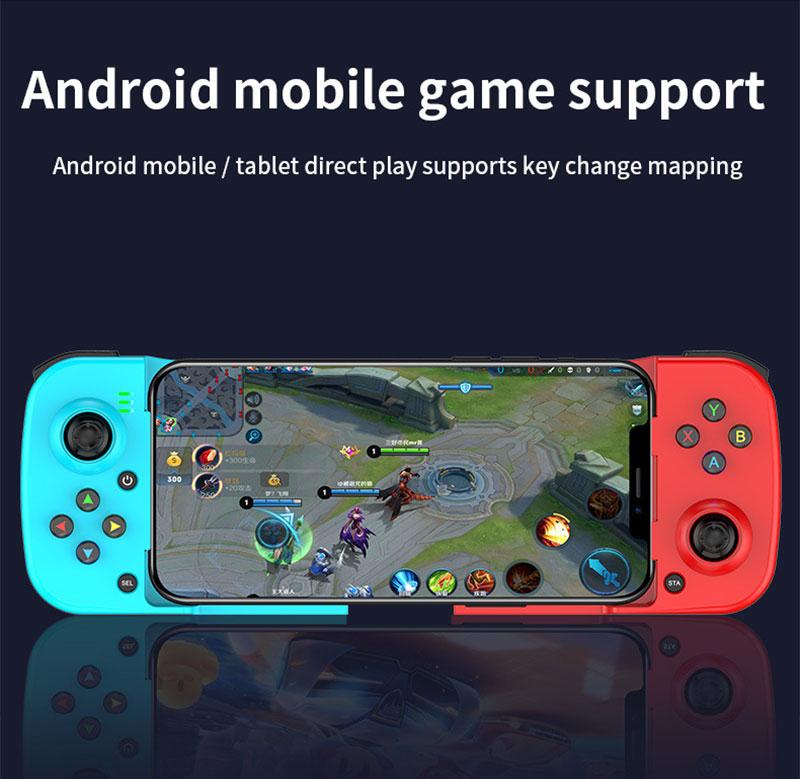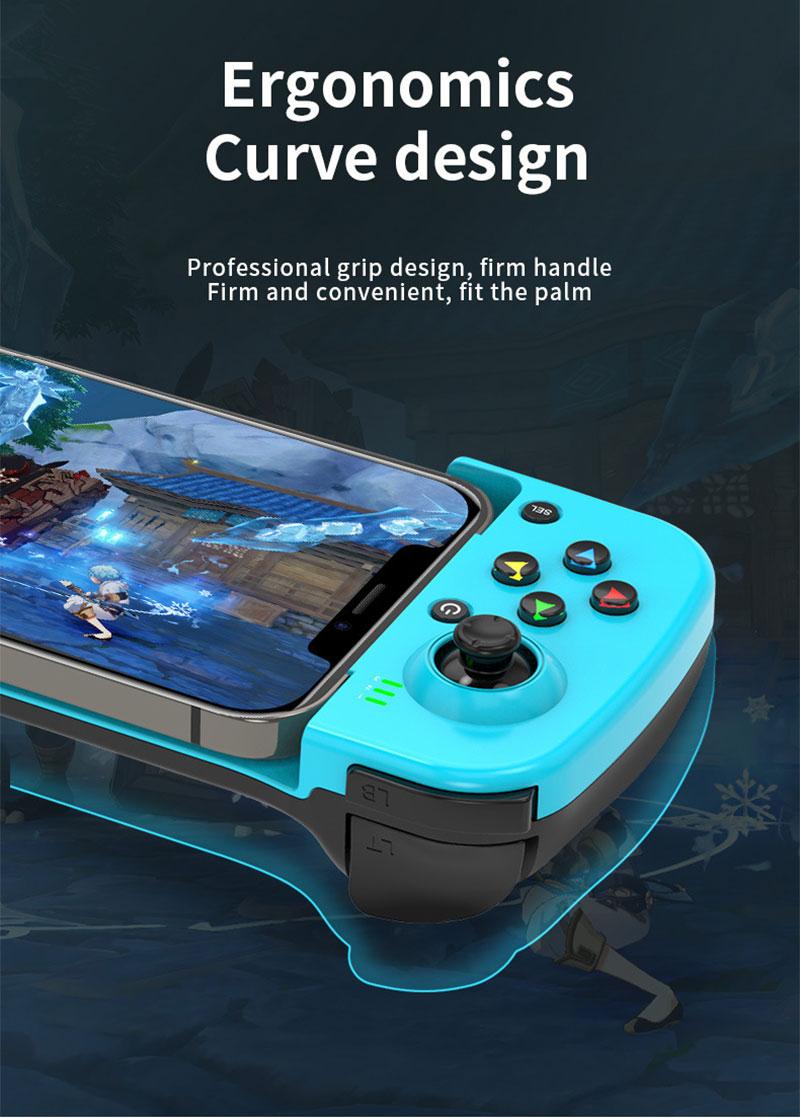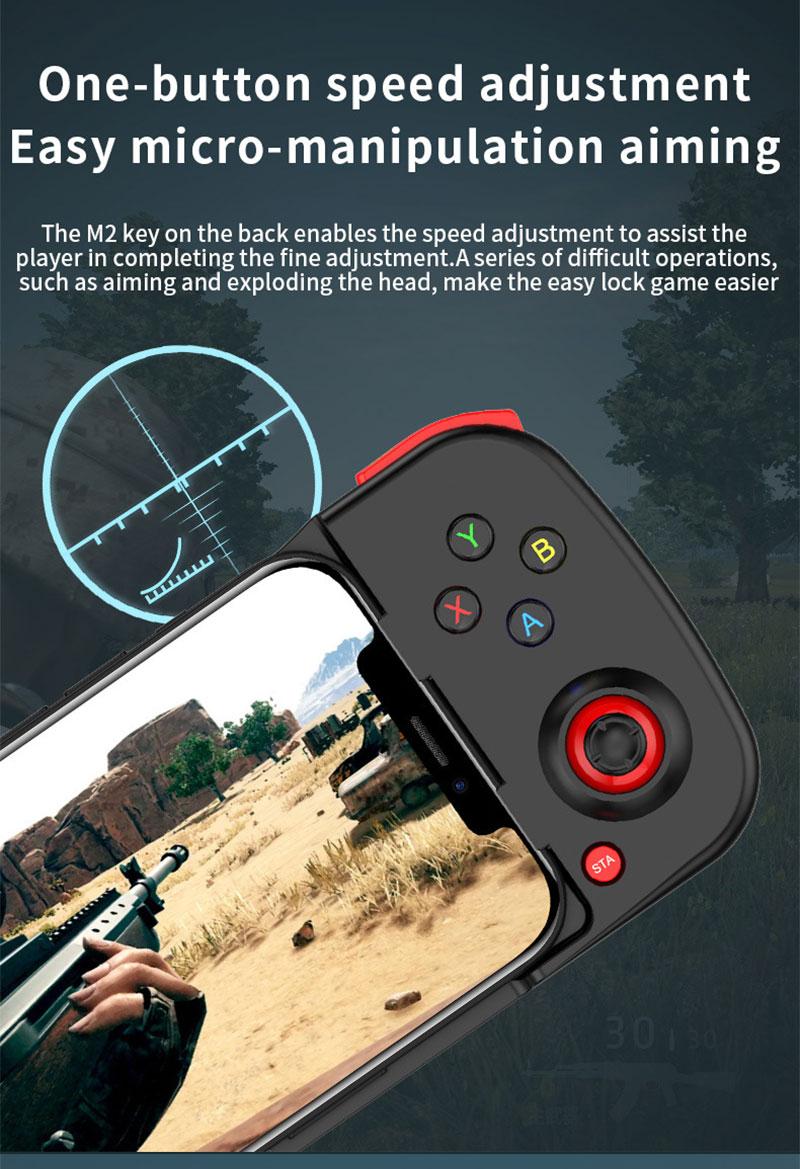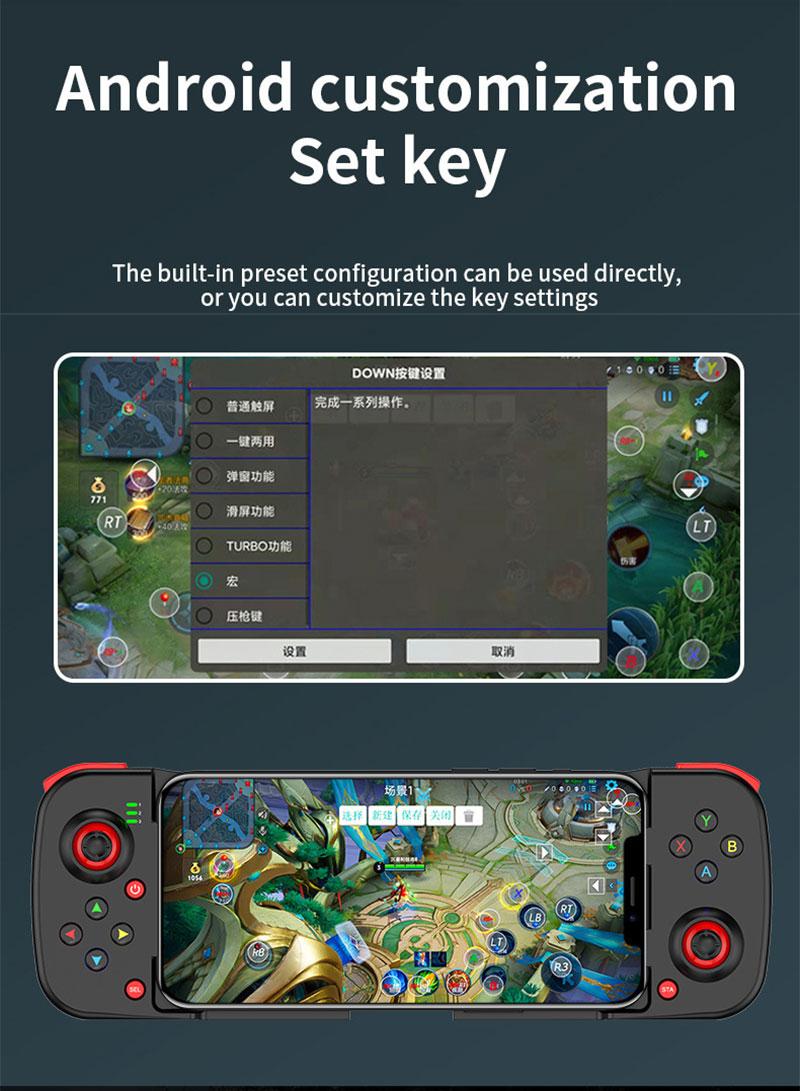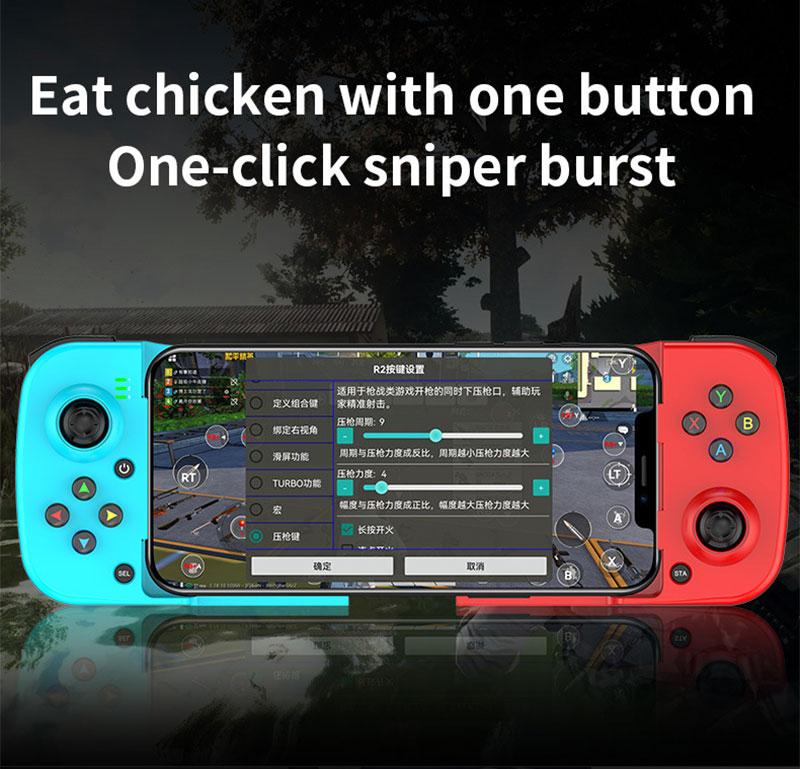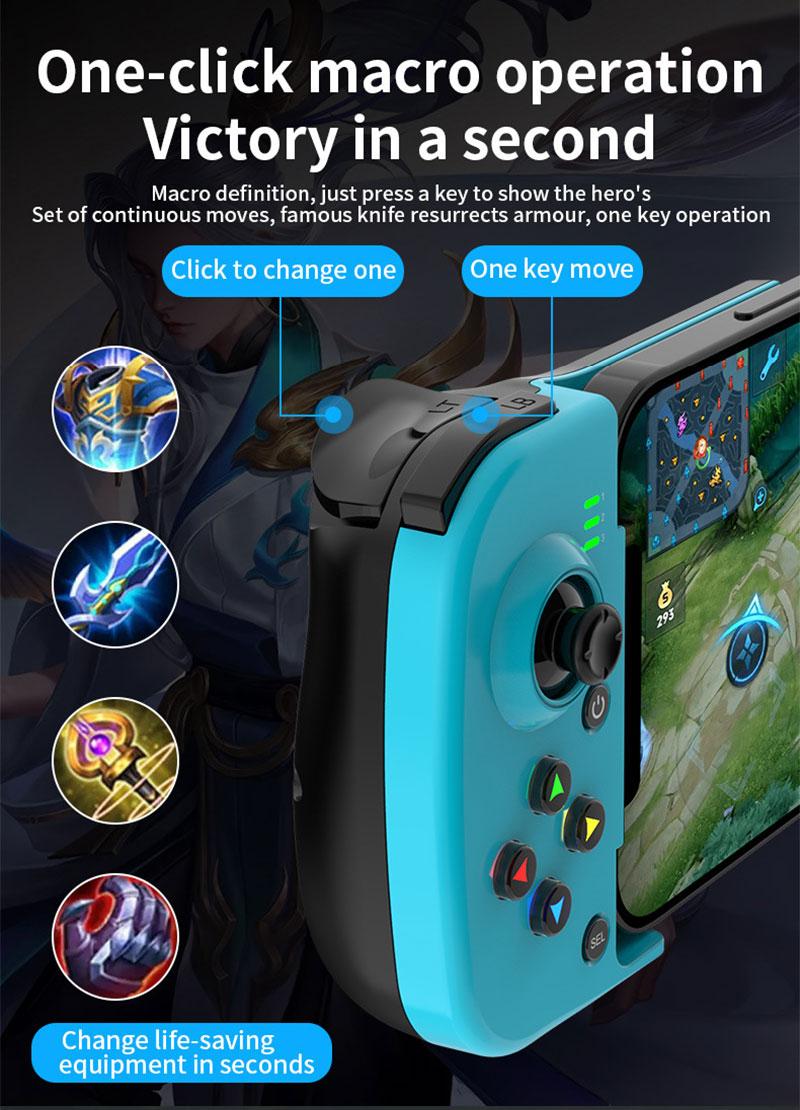 View full details
More than 10,000 satisfied customers
Anne T. ★★★★★

Definitely worth the investment. I am really happy with my purchase. Thank you!!! Your company really stands and stands behind your product 100%.

Olga P. ★★★★★

At first, I was hesitant to buy this product. I thought it wouldn't necessarily be useful for me. As I used it more and more, I adopted it! Today, I can't do without it. I recommend it with my eyes closed!

Camilla K. ★★★★★

After seeing the ad on Pinterest ads, I was immediately convinced! I have no regrets, the product is really excellent