Regular price
$86.00 USD
Sale price
$43.00 USD
Unit price
per
Sale
Sold out
Only 6 left at this price

LAST DAY: DISCOUNT ENDS TODAY!

GET READY FOR A SPOOKY HALLOWEEN!
Scarecrows were created to scare away birds and small animals, but this Halloween season they're more for spooky decorations and scaring the neighbors! 👻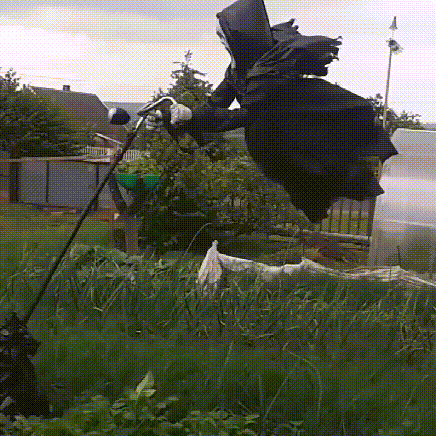 Featuring the same creepy mask from the classic movie and a long black coat, the HauntHalt™ is the perfect Halloween addition to your front yard, porch, or the first step in front of your house. 🎃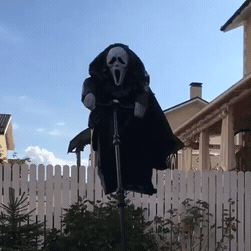 Halloween decoration for outside 🎃
Perfect for Halloween, you can put it on your porch or use it as part of your costume party, Super enhances the horror atmosphere of Halloween!

Durable Material 👻
The creepy hanging ghost is made of eco-friendly and durable material combination, which is lightweight and suitable for outdoor decoration. This spooky scarecrow with ghost face will scare birds, deer and even your neighbors!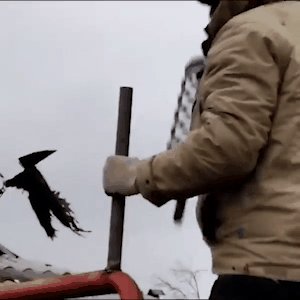 Easily detachable
Each part of our skeleton scarecrow can be disassembled. So all you have to do is manually connect the parts together to make a living Halloween scarecrow, and take it down when you don't need it anymore.

Scarecrow Ghostface 👻
Perfect for Halloween, you can put it on the porch or use it as part of a carnival party, hang it up and put it at any table or entrance. An absolutely great decoration for Halloween!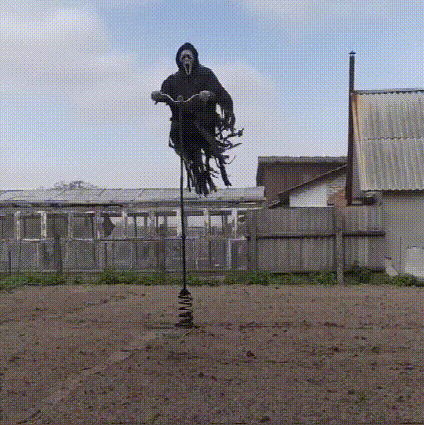 Eye-catching size 🎃
An easy way to decorate your home or yard for Halloween. Adults, kids and friends will love these cheerful Halloween party vibes!

Like a real ghost 👻
When swinging in the wind, it flies like a real ghost, so lively and eye-catching!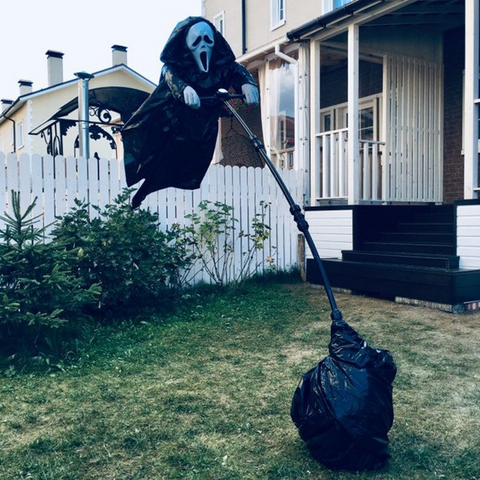 Specification:
Material: plastic + fabric
Support rod length: 200 cm/78.7'' (split support rod)

Product Includes:
1 x Halloween Scare Crow Set 👻
100% Satisfaction Guarantee:
Over 50,000+ satisfied customers!
⭐⭐⭐⭐⭐4.7/5 (2200+ ratings)
Free shipping in all Germany, Luxembourg, Austria and Switzerland
14 days money back guarantee
Secure payment with credit card, Paypal or Klarna
Last day to get the discount, so order today!
View full details
More than 10,000 satisfied customers
Anne T. ★★★★★

Definitely worth the investment. I am really happy with my purchase. Thank you!!! Your company really stands and stands behind your product 100%.

Olga P. ★★★★★

At first, I was hesitant to buy this product. I thought it wouldn't necessarily be useful for me. As I used it more and more, I adopted it! Today, I can't do without it. I recommend it with my eyes closed!

Camilla K. ★★★★★

After seeing the ad on Pinterest ads, I was immediately convinced! I have no regrets, the product is really excellent