Regular price
$49.90 USD
Sale price
$24.90 USD
Unit price
per
Sale
Sold out
THE PERFECT NIGHT READING LIGHT
Ieverna Night Light will allow you to read in peace at night without damaging your eyes or bothering anyone! Perfect for us book lovers who can't get rid of it even at night! adopts a new lighting structure design with an entire transparent panel that lights up instantly. mount the Night Light, and immerse yourself in the adventure!

DON'T DAMAGE YOUR EYES ANYMORE
Optometrists recommend avoiding reading in the dark as it can cause short and long term damage to the eyes. Our Night Light is built exactly for this reason! Produces the optimal amount of lighting that only lights up your pages instead of the entire room and it has less strain on the eyes.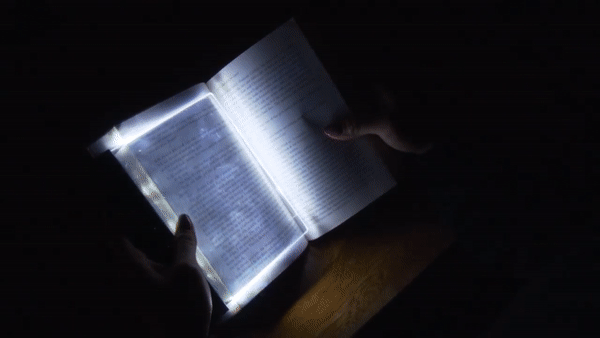 USE IT AS A BOOKMARK
Its flat panel design also lets it acts as a convenient bookmark, keeping the sign to start reading from the right point the next day.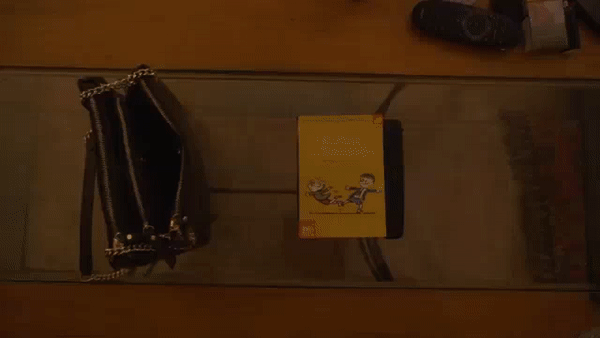 WHY YOU'LL LOVE IT
Warm, dimmable light

 

that will protect your eyes from long-term damage when reading at night.
Provides

 

the right amount of lighting

 

to ensure your partner is not disturbed.
Sleek and portable, take it everywhere you go.
Stylish, elegant design, easy to use.
FREQUENTLY ASKED QUESTIONS
What is the size of the Night Light? 

18 cm/ 7.1 inches in length, 14.5 cm/ 5.7 inches in width, 2 cm/ 0.8 inches in height
Is your product complicated to use? 
Not at all! Press one button to turn on your Night Light and enjoy your book.
If I made a mistake in my order, can I make an exchange? 
If you have ordered the wrong color, you have up to 24 hours to contact us so we can modify your order. If this time has passed and your package has been sent, you can always send it back to us and we will exchange it.
In which countries are the deliveries assured? 
You can order from us if you live in the United States🇺🇸 , Canada🇨🇦 , United Kingdom🇬🇧  and Australia 🇦🇺 . In addition, for these 4 countries, free delivery is available at checkout.
MORE THAN 55,000 HAPPY CUSTOMERS !
View full details
More than 10,000 satisfied customers
Anne T. ★★★★★

Definitely worth the investment. I am really happy with my purchase. Thank you!!! Your company really stands and stands behind your product 100%.

Olga P. ★★★★★

At first, I was hesitant to buy this product. I thought it wouldn't necessarily be useful for me. As I used it more and more, I adopted it! Today, I can't do without it. I recommend it with my eyes closed!

Camilla K. ★★★★★

After seeing the ad on Pinterest ads, I was immediately convinced! I have no regrets, the product is really excellent