Regular price
$59.90 USD
Sale price
$29.90 USD
Unit price
per
Sale
Sold out
The Perfect Look Has Never Been So Easy!
A regular bra is not only uncomfortable and tight, but also usually ruins the look. The PlungeBra™ brings your breasts together for a deeper, more defined cleavage, and more volume - for incomparable looks at any cup size.

PlungeBra™ brings the WOW effect to EVERY outfit. No heavy straps, no bulging back band, and no visible front. PlungeBra™ is designed so you enjoy stunning cleavage and unparalleled support - all while maintaining total discretion (the bra is 100% invisible).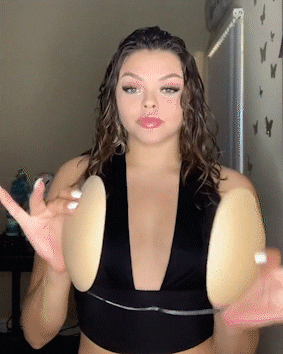 Easily Adjustable For ANY Cup Size
PlungeBra™ is perfect for all body types and every breast - thanks to universal fit, and adjustable underwire design you can bring home the WOW effect for really EVERY cup size! The Superhaft design ensures that nothing slips guaranteed! Simply select the desired depth and start marveling.  
The Perfect Neckline 
PlungeBra™ is frontless, backless and strapless. It remains completely invisible under your clothes, making it possible to wear any outfit with confidence. Don't let your bra ruin your look.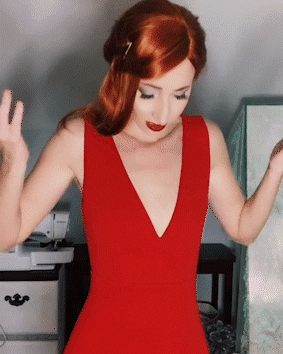 Optimal grip and anti-slip guarantee
The PlungeBra™ is made with non-slip silicone that allows you to hold the bra in place without it moving an inch.  It conforms to your shape and moves with you so you can enjoy the ultimate in comfort and total wearer safety. 
You can bend, sit, move and even dance! 
No expensive operations More
You don't have to undergo expensive surgery to marvel at your desired bust. PlungeBra™ provides a full, voluminous look without implants.  Simply insert into your chest to get a cleavage with unique support, and guaranteed to complete any outfit perfectly!
How It Works 
PlungeBra™ consists of 3 patented components: 
► PUSHER PADDLES - Comfortably squeeze your bust to create a deeper, more visible cleavage.

► VOLUMIZING PADS - Round out your bust and add volume for a perkier look.

► ANTI-SLIP SILICONE - Reusable silicone stickers, with medical grade, keep bra in place without slipping.

► MADE FOR EVERY BUST - Suit for A to J cups. No matter what your bust size is, our frontless plunge bra will fit you. Just adjust and go marvel!
Match your PlungeBra™ to your outfit
Shallow Plunge - Designed to replace the traditional strapless bra. The Shallow Plunge bra sits a few CM below the base of the breast, making it the shortest plunge bra we've ever created. Perfect for any top!

Moderate Plunge - Designed for cleavage that sits mid-torso, the moderate neckline offers more cleavage than our Shallow Plunge and can be used in a variety of ways. Ideal for women looking for maximum cleavage and a slight lift.

Deep Plunge - Designed for daring tops and beautiful dresses that reach mid-body or lower. It sits 10-15CM below the base of the bust and is recommended for low cut necklines and special occasions where you want to make a statement!
Included in the package:
Frontless Plunge Bra

Volumizing pads

Anti-slip stickers

Nipple pasties

Straps (wearing is optional)

Fabric pouch
View full details
More than 10,000 satisfied customers
Anne T. ★★★★★

Definitely worth the investment. I am really happy with my purchase. Thank you!!! Your company really stands and stands behind your product 100%.

Olga P. ★★★★★

At first, I was hesitant to buy this product. I thought it wouldn't necessarily be useful for me. As I used it more and more, I adopted it! Today, I can't do without it. I recommend it with my eyes closed!

Camilla K. ★★★★★

After seeing the ad on Pinterest ads, I was immediately convinced! I have no regrets, the product is really excellent