Regular price
$39.95 USD
Sale price
$19.95 USD
Unit price
per
Sale
Sold out
"Absolutely Shreds Through Grease And Grime"
★★★★★
This All-Purpose Cleaner is revolutionary for cutting through the greasiest, grimiest stovetops or kitchenware effortlessly, the advanced formula works by corroding and getting below to the surface. The bubbles then work from underneath, causing grease or grime to lift off instantly with just water.




It's 100% non-toxic so it's safe to use on toys, gym equipment, vehicles, kitchenware, and much more!

The patent-pending formula combines with the grease and grime from underneath effectively lifting it from any surface and leaving an oil-free, spotless shine. 

One bottle lasts 6 months!

Spray, soak then rinse! That's it!


Effortlessly Remove Grease & Grime
No More Wasted Time Or Effort - No Scrubbing Necessary
Works By Getting Underneath & Corroding
Bring Appliances, Pans, Or Any Surface Back To Life
Non-Toxic, Non-Scented

Works on all surfaces, such as couches, countertops, pots & pans, shoes & more!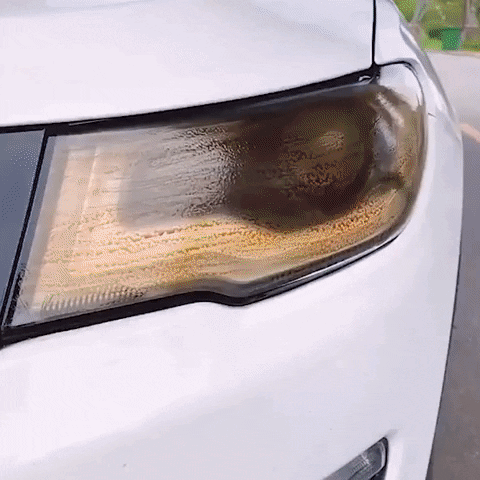 Don't waste money buying new pots, coils, or expensive toxic chemicals. Bubble Cleaner is the safe solution to every cleaning need, requiring no effort, within seconds of spraying witness the magic of this revolutionary cleaner.

Instructions

1. Spray Dirty Area Until Covered
2. Wait 2-3 Minutes
3. Wipe Clean

Like magic, that old knife you thought was a goner will be good as new.

Non-Toxic Safe Solution
Scent-Free
200ML Included
Ingredients: Surfactant, Additive, Ionized Water

Sizes:
Large = 100ml
Extra Large = 200ml
General Warranty

Not satisfied? Money back! - Many satisfied customers have preceded you in providing the latest and greatest products. We stand 100% behind our products, which is why we offer a "money back guarantee": 30 days after you receive the product, you can return it. 
View full details
More than 10,000 satisfied customers
Anne T. ★★★★★

Definitely worth the investment. I am really happy with my purchase. Thank you!!! Your company really stands and stands behind your product 100%.

Olga P. ★★★★★

At first, I was hesitant to buy this product. I thought it wouldn't necessarily be useful for me. As I used it more and more, I adopted it! Today, I can't do without it. I recommend it with my eyes closed!

Camilla K. ★★★★★

After seeing the ad on Pinterest ads, I was immediately convinced! I have no regrets, the product is really excellent