Regular price
$108.00 USD
Sale price
$54.00 USD
Unit price
per
Sale
Sold out
Only 6 left at this price
LAST DAY: DISCOUNT ENDS TODAY !
Experience the perfect blend of privacy and natural light with privacy windows !
Introducing: PrivacyGlass™: your gateway to tranquility, comfort and peace of mind. This exceptional window glass is designed to provide an elegant solution to enhance privacy in your home or office without compromising natural light.
Features: 



✓Privacy: window film is an elegant alternative to windows or blinds and provides maximum privacy in your room. It is adjustable, which means you can cut it as you wish. Our film is wide and long enough to cover doors, floor-to-ceiling windows and more. Achieve the ultimate in privacy with our reflective film.

✓ Security:Security film is designed solely to reduce the breakage of glass after collisions, vandalism and burglaries. This film is widely used in outbuildings, garages and sheds, as well as in public buildings such as schools, stores, banks and so on.
✓Temperature control: The heat generated by the sun can gradually build up during the day and heat up the rooms to an uncomfortable temperature, especially in conservatories. Solar control films reduce heat buildup and moderate temperatures so you can enjoy your conservatory year-round.

✓ Privacy and seclusion: Our privacy glass for windows provides a high level of privacy without interfering with natural light. It uses advanced technology that allows you to enjoy a clear view from inside while obscuring the view from outside. Create a retreat where you can work, relax, or spend time with loved ones away from prying eyes.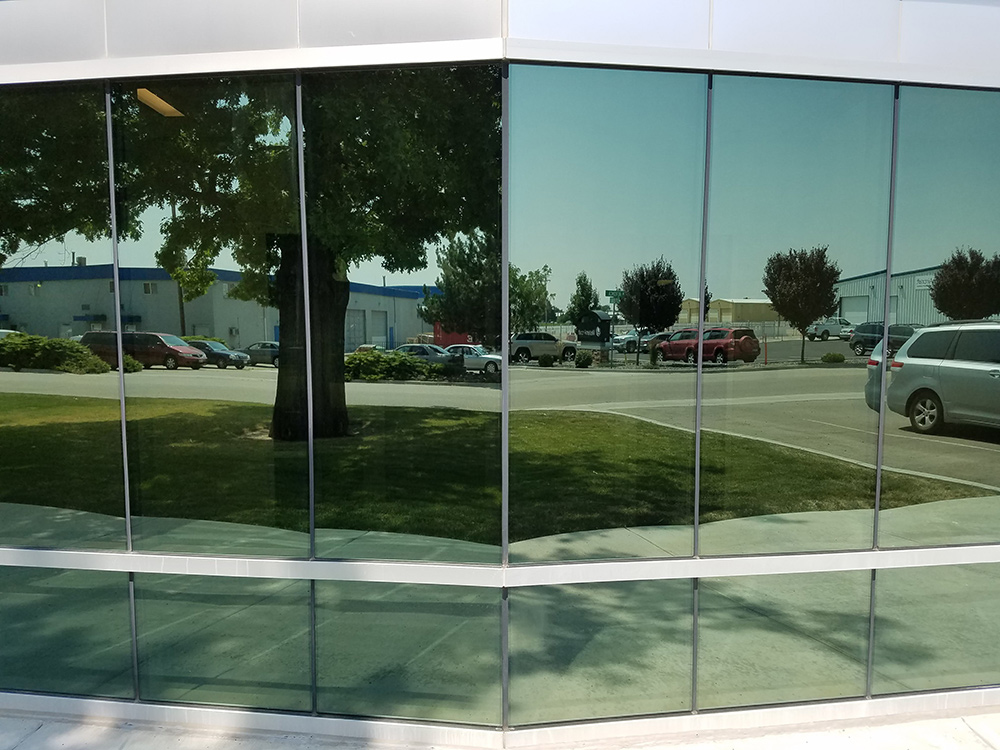 100% Satisfaction Guarantee
Over 50,000+ satisfied customers!
⭐⭐⭐⭐⭐4.7/5 (2200+ ratings)
Free shipping all over Germany, Luxembourg, Austria and Switzerland
14 days money back guarantee
Secure payment with credit card, Paypal or Klarna
Last day to get the discount, so order today!
View full details
More than 10,000 satisfied customers
Anne T. ★★★★★

Definitely worth the investment. I am really happy with my purchase. Thank you!!! Your company really stands and stands behind your product 100%.

Olga P. ★★★★★

At first, I was hesitant to buy this product. I thought it wouldn't necessarily be useful for me. As I used it more and more, I adopted it! Today, I can't do without it. I recommend it with my eyes closed!

Camilla K. ★★★★★

After seeing the ad on Pinterest ads, I was immediately convinced! I have no regrets, the product is really excellent