Regular price
$39.99 USD
Sale price
$19.99 USD
Unit price
per
Sale
Sold out
" The second time we order on Ieverna. The machine stopped "running" during washing. Delivered very quickly. Thank you, 5 stars"
Protect Your Floors and Increase the Lifespan of Your Appliances 
Are you tired of the constant noise and vibrations from your appliances and machines?Are you concerned about the damage that heavy appliances and machines can cause to your floors? How can anti-vibration pads protect them?"
Benefits
1.Reduce noise
Quiet Pads feet pads can help to reduce noise caused by appliances and machines by dampening vibrations.
2.Improve stability
The pads can help to improve the stability of appliances and machines by reducing the amount of movement caused by vibrations.
3.Increase lifespan of appliances
By reducing vibrations, the pads can help to increase the lifespan of appliances and machines.
4.Easy to install
Anti-vibration pads are easy to install, and can be used with a wide range of appliances and machines.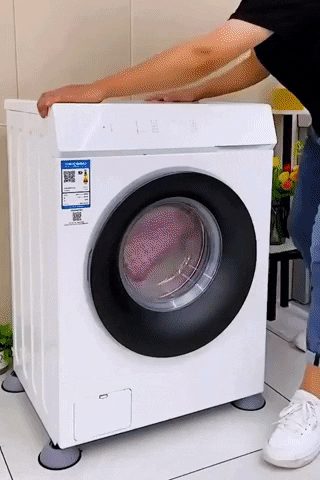 Feature
Material: Plastic
Color: Gray
Dimensions: 2.3"/upper, 3.1"/lower, 1.4"/height
Click on "ADD TO CART" NOW While it's still in stock! Offer available while supplies last.

Package includes:
4 x  Quiet Pads™
Customer support:


If you have any inquiries either before or after purchase, reach out to us. We are happy to assist you at any time!
All orders have a 30-day money-back guarantee.
View full details
More than 10,000 satisfied customers
Anne T. ★★★★★

Definitely worth the investment. I am really happy with my purchase. Thank you!!! Your company really stands and stands behind your product 100%.

Olga P. ★★★★★

At first, I was hesitant to buy this product. I thought it wouldn't necessarily be useful for me. As I used it more and more, I adopted it! Today, I can't do without it. I recommend it with my eyes closed!

Camilla K. ★★★★★

After seeing the ad on Pinterest ads, I was immediately convinced! I have no regrets, the product is really excellent