Regular price
$115.99 USD
Sale price
$59.99 USD
Unit price
per
Sale
Sold out
"I'm amazed! For years, I battled with a stuffy nose, trying various remedies with no luck. Now, I sleep peacefully"- Elly B.


Breath Better. Live Better.
Humidifiers are to add moisture to the air, which helps to maintain optimal humidity levels in the room. Adequate humidity prevents dryness, which can lead to various health issues such as dry skin, irritated nasal passages, and respiratory problems.
🌛Soothing Rain Sound Diffuser: Immerse yourself in a serene environment with the built-in rain sound diffuser. The gentle sound of raindrops creates a calming atmosphere, ideal for unwinding after a long day or setting the mood for a peaceful night's sleep.

🌛Color-changing Night Light: Enhance the aesthetics of your living space with the 280ml color-changing night light feature. Watch as the ambient glow elegantly complements the room, adding a touch of elegance and style to any corner of your house.

🌛Adjustable Mist Output: Tailor the mist output volume to suit your preferences and needs. With easy adjustability, this humidifier ensures that you receive the perfect level of humidity for a comfortable and enjoyable environment.

🌛Silica Gel Padding Base: We understand the importance of a noise-free and stable operation. That's why we've equipped this humidifier with a silica gel padding base, effectively reducing noise levels and enhancing stability while the device is in use.
The white noise produced by a humidifier with a heavy rainfall setting, coupled with the comfort of proper humidity, can create a soothing and calming sleep environment. This can lead to faster sleep induction and improved sleep quality.
Unlike a strong or heavy mist, the light rainfall setting offers a gentle and subtle misting effect that mimics the sensation of a light drizzle.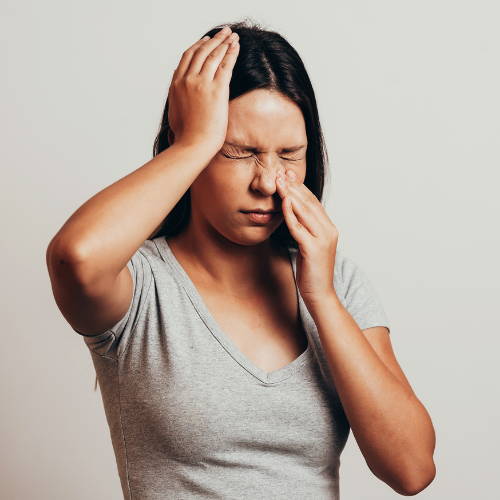 Eye Opening Stats On How Dry Air Affects Us
❌Respiratory Irritation: Dry air can cause irritation of the respiratory tract, leading to a 20% increase in respiratory infection risk. (Source: American Journal of Epidemiology)
❌Asthma Exacerbation: Studies show that low humidity levels can worsen asthma symptoms in 61% of patients. (Source: Annals of Allergy, Asthma & Immunology)
❌Nasal Congestion: In dry air conditions, nasal passages can dry out, increasing the likelihood of congestion and discomfort. (Source: Mayo Clinic)
❌Snoring and Sleep Apnea: Dry air may aggravate snoring and sleep apnea, affecting up to 24% of adults. (Source: Chest Journal)
How VibeWell™ Humidifier Will Help You
✅Maintains Optimal Humidity: Humidifiers add moisture to the air, maintaining humidity levels between 30-50%, which is recommended for comfortable breathing and respiratory health.

✅Reduces Irritation: Proper humidity helps soothe and moisturize the respiratory tract, reducing the risk of respiratory infections and irritation.

✅Aids Asthma Management: Humidifiers create a more asthma-friendly environment by preventing dryness and minimizing asthma triggers like dust and allergens

✅Eases Nasal Congestion: Adding moisture to the air can alleviate nasal dryness and congestion, making breathing easier and more comfortable.

✅Promotes Better Sleep: Humidifiers create a more conducive sleep environment by reducing snoring and sleep apnea symptoms caused by dry air.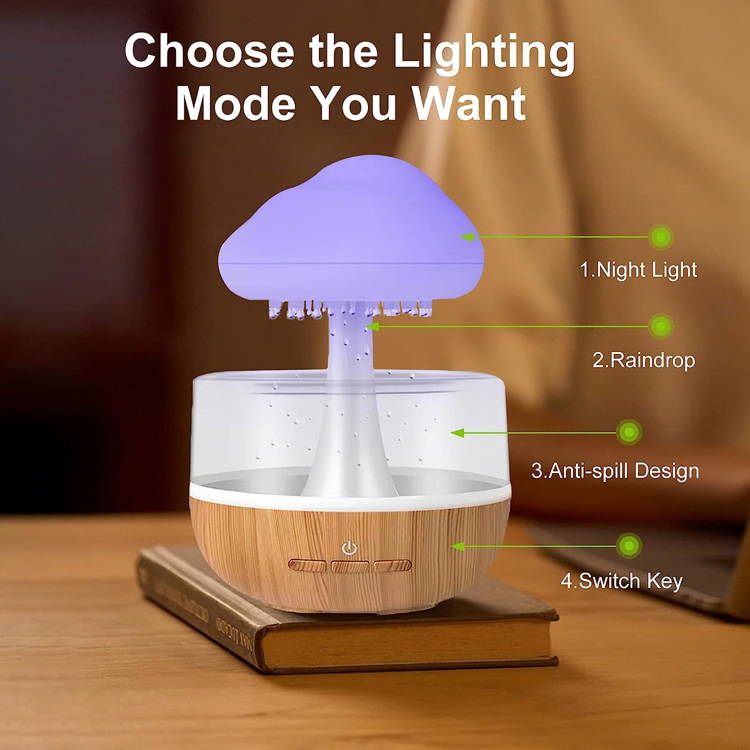 View full details
More than 10,000 satisfied customers
Anne T. ★★★★★

Definitely worth the investment. I am really happy with my purchase. Thank you!!! Your company really stands and stands behind your product 100%.

Olga P. ★★★★★

At first, I was hesitant to buy this product. I thought it wouldn't necessarily be useful for me. As I used it more and more, I adopted it! Today, I can't do without it. I recommend it with my eyes closed!

Camilla K. ★★★★★

After seeing the ad on Pinterest ads, I was immediately convinced! I have no regrets, the product is really excellent